09 Aug

$39 – The Bronx Wanderers at Bally's, Reg. $70

Las Vegas


The Bronx Wanderers at Ballys

John Werley
Deal Expert
The Deal

The Bronx Wanderers create a high-energy evening performing rock 'n' roll and pop hits from the Great American Songbook, and Travelzoo members can save 40% on tickets.
What's Included
$39 for a General Admission ticket (reg. $69.99, including taxes and fees)

$44 for a Premium ticket (reg. $79.99, including taxes and fees)

$55 for a VIP ticket (reg. $99, including taxes and fees)


Redeem for admission to shows now through Dec. 30, 2018

Shows are Monday-Wednesday at 6 p.m. and Thursday-Sunday at 8 p.m.


See the venue seating map
Why We Love It
The group has "a rich inventory of music that drew standing ovations" (The Vegas Voice)
This family-friendly performance is great for all ages
VIP tickets include a meet and greet with the group, comprising a father and his sons
The concert features music from the '50s, '60s and '70s up to today's hits
This is a date/season-specific event. All sales final. No refunds or exchanges. Not valid after expiration date. Advanced reservations are recommended but not mandatory; subject to availability. To reserve your seats, call the box office at 855-234-7469 and mention your chosen seating level and voucher number. Vouchers purchased together will be seated together by the box office as best available at the time of reservation. Printed vouchers MUST be presented when picking up your tickets at the box office on the day of the show. Box office hours are 10 a.m. to 9 p.m. daily. Valid for one person. Cannot combine with other offers. Must use in one visit. Blackout dates may apply.
When You Can Go
Through Dec. 30, 2018
Have a Question? Contact Travelzoo.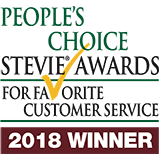 Your Recently Viewed Deals







';

content += '
+' + moreDealsCount + ' More
See all recently viewed deals
';

content += ' ';
content += ' ';
content += ";
}
index++;
});

//add placeholders
if (index ';
content += ' ';
content += '
';
content += ' ';
content += '
Search for more deals
';
content += '
';
content += '
';
content += '
';
content += ' ';
content += ";
}
}
content += ";
$('#recently-viewed-deals').append(content);

$('#ShowMoreRVD').click(function (e) {
moreContent = "";
$.each(JSON.parse(rvd), function (key, value) {
var expirationDate = new Date(value.expirationdate);
value._isExpired = !isNaN(expirationDate) && expirationDate 0) {
var dealsList = (typeof rvd == "object") ? rvd : JSON.parse(rvd);
dealsList = dealsList.filter(function (deal) { return deal.adid == dealid });
if(dealsList != undefined && dealsList.length > 0){
var currentDeal = dealsList[0];
var headline = currentDeal.headline;
var sourcePage = 'VoucherDealPage';
sourcePage = sourcePage + " | " + headline + " (" +countrycode +": "+ dealid +")";
try {
tzoo.gtm.analyticsEvent('RecentlyViewed', 'Clicked', sourcePage, 1, undefined, undefined);
} catch(err) {
console.log(err);
}
}
}
});

$('#moreRecentlyViewedDeals').dialog({
closeOnEscape: true,
autoOpen: false,
modal: true,
closeText: "",
resizable: false,
draggable: false,
show: { effect: 'fade' },
open: function (event, ui) {
$('#moreRecentlyViewedDeals').parent().addClass("moreRecentlyViewedDeals");
$('#moreRecentlyViewedDeals').prev().hide();
tzoo.imageLoader.loadImagesWithoutScroll();
}
});

$('#closeMoreItems').click(function () {
$('#moreRecentlyViewedDeals').dialog('close');
});

} else {
$('#recentlyViewedDealsDiv').hide();
}
}